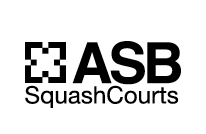 ASB is the world's leading squash court manufacturer has joined forces with Tpoint to spearhead our new initiative: bringing squash to outdoor environments around the city. Taking squash to the people and there by significantly expand the playing community around the world.

The city of Tel Aviv has partnered with Tpoint to build two modular squash centers at strategic urban locations around the city. Each squash center will hold four courts, operated by the Tpoint app and TFM facility management system.
Inbar Digital is a professional IT company that helps its customers to develop software solutions such as mobile Apps, IT systems and websites. Inbar Digital has joined forces with Tpoint to develop a cutting edge, autonomic and automated squash court managed by smart software only.